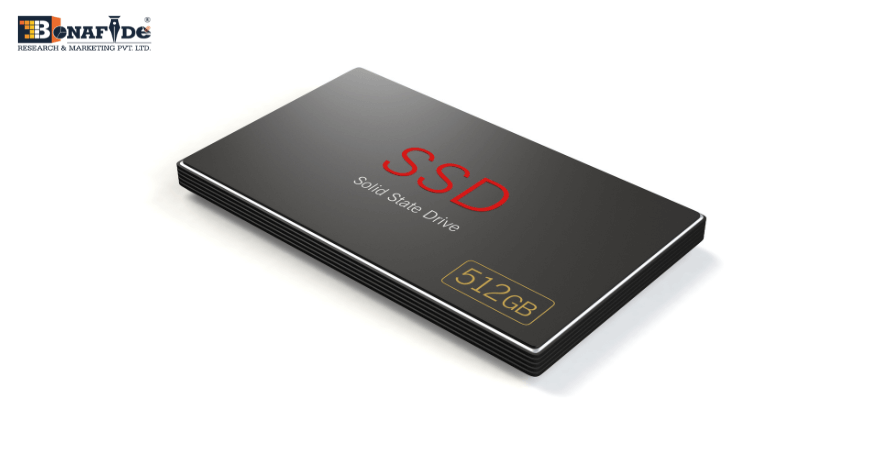 Samsung Electronics, the world leader in advanced memory technology has recently introduced 'Magician 7' software for solid-state drive owners that provide a wide range of new customization, management features and enhanced tools to help users realize the full potential of their solid-state drive. The latest generation of Samsung's Magician software offers consumers, gamers and content creators a quick and easy access for real-time information. In addition to that consumers can set preferences, manage solid-state drive's performance, power usage, capacity, health, security capabilities and much more with advanced dashboard. Further Samsung has unveiled its new enterprise solid-state drive featuring zoned namespace (ZNS) technology - the PM1731a. This type of solid-state drive is expected to maximize available user capacity and offer an extensive lifespan in storage server, data center and cloud environments. In addition to that Samsung Electronics is initializing mass production of data center solid-state drives specifically customized for hyper-scale environments.

According to the research report "Global Solid State Drive market Outlook, 2027" published by Bonafide Research, the solid-state drive market is anticipated to grow with 17.08% compound annual growth rate. Asia-Pacific region is projected to have maximum market share in terms of value by the forecast period. Growing adoption of solid-state drives in data centers and cloud computing technology is expected to boost the solid-state drive market. Increasing penetration of internet and consumer electronics across the globe is anticipated to create higher data storage demands that will propel the solid-state drive market. Solid-state drive offers numerous benefits over traditional hard-disk drives such as greater efficiency, higher reliability, durability, faster data transmission processes and power & energy efficiency etc. About 4.95 Billion people around the world use the internet according to the research that is equivalent to 62.5% of the world's total population. This higher adoption directs towards the increasing demands for consumer electronics. Consumer electronics such as laptops, PCs, artificial intelligence and gaming equipments etc creates higher demands for efficient data storage system and solid-state drives are optimal option to meet the consumer demands.

The data storage is critical to modern society where information growth is driven by big data applications, like AI and lower digital storage costs. At the same time, information security has become increasingly important with the impact of ransom ware companies that are working to reduce the environmental burden from the manufacturing and use of hard-disk drives. On the other hand, solid-state drive provides higher efficiency and lower power consumption. Many developers and manufactures are working to reduce complexity from production methods of SSDs which can result into lowering the cost of solid-state disks. The growing popularity of cryptocurrencies such as Bitcoin has resulted in shortages of graphic cards as crypto miners buy them in bulk. South Korean tech giant Samsung has filed a patent for a 'programmable blockchain solid-state drive and switch' earlier this year. This patent is anticipated to be integrated into devices to improve the speed and lifespan of blockchain-aware storage devices. The new cryptocurrency called Chia relies on storage instead of processing performance which means a lot less wasted electricity in the process and required more storage capacity. This will further create high demands for solid-state drive data storage system across the globe.