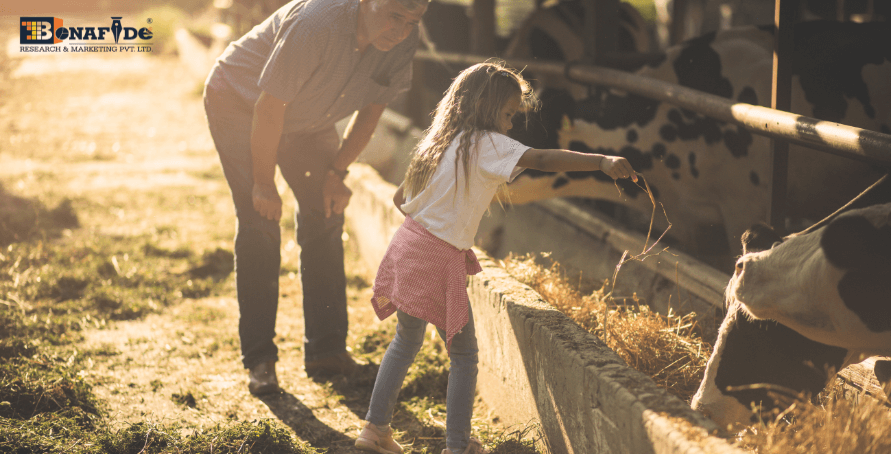 Animal feeds are regarded as products which are responsible for improving animal's health. Feeds differ depending upon the animals. Growing consumption of end products such as meat across different regions is driving the animal feed market growth opportunities during the forecast period. Feeds provide proper source of protein-rich nutrients which helps animal's abilities to enhance, accelerating growth, weight gain and develops immunity. High growth in animal feed market is aided by growth strategies and major investments by major players in the form of expansions in market.

According to the research report "Global Animal Feed Market Outlook, 2027" published by Bonafide Research, the market has grown historically with the CAGR of around 3.23% till the year 2021. The animal feed market in Asia-Pacific region is accounted to hold a significant market share owing to large manufacturing as well as consumer base in significant emerging countries such as China & India. The expansion of middle-class farmer families with increase in family income is contributing to the market growth in forecast period. Also the market is expected to surge with growing health awareness regarding the consumption of animal protein with per capita income. Moreover, the animal feed market plays a vital role in the food industry with APAC region. Further, the North American region is projected to witness a substantial growth on account of growing poultry in the country which is also supported by growing focus on increasing nutrient content for health of animals.

The major players in the market are constantly implementing various growth strategies to gain a competitive advantage over competitors in the market. Alltech Inc. is one of the leader company founded in 1980 to serve the purpose of improving animal health and performance of people, animals and plants through nutrition and scientific innovations. Cargill founded in 1865, is an international producer and marketer of foods, agricultural, finance and industrial products and services. Cargill helps to farmers with transforming commodities such as wheat, soybeans and corns into innovative feed and nutrition for livestock. Started in 1921, Chareon Popkhand Foods is another animal feed leader which has made major investments in many countries which include manufacturing and distribution of chicken meat, animal feed and meat processing with focus on local market consumption in every region and every country. They are world's largest producer of animal feed and one of the leading producers of poultry.

Animals are continuing to make important contributions to global food supply. Animal feeds have become an increasingly critical component for global food supply chain which in turn is raising demand for meat, milk and other livestock products. The protein based animal feed is gaining the largest share in this segment increasing the consumption of animal feed globally. The rising demand of meat consumption around the world is the major factors that are anticipating propelling the growth of animal feed market.