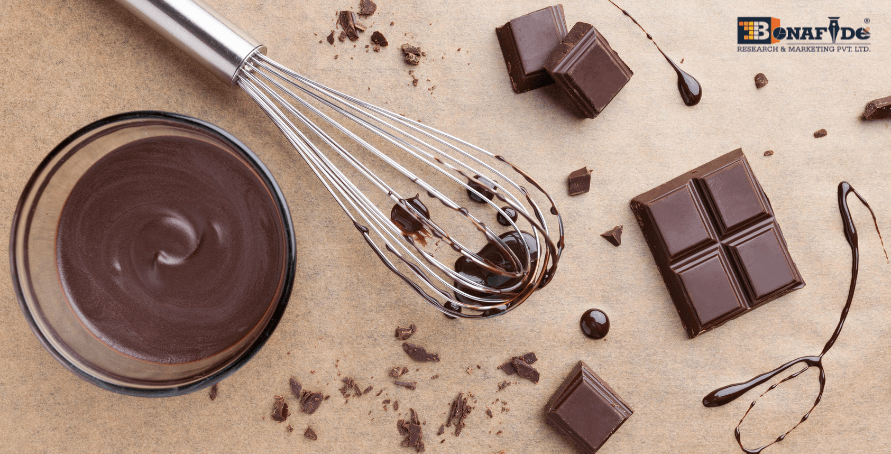 Europe produces about 40% of chocolate exports globally. Germany, Poland, Italy and Belgium produce chocolates for the world. The United States followed the love for chocolates from its European immigrants. Europeans did not like the Aztec chocolate drink, and they made their hot chocolate with adding cane sugar, cinnamon, spices and different flavors. Switzerland began manufacturing chocolates in the 17th Century. To ensure the purity of chocolate Belgium passed a law mandate that a minimum of 35% pure cocoa must be in production. Majority of chocolate producers still practice chocolate making by hand and do not include ingredients like palm oil, vegetable oil, or other unhealthy fats in Belgium chocolates.
According to the report "Europe Chocolate Market Outlook, 2026" published by Bonafide Research, the market have grown historically with the CAGR of around 4.76% till the year 2020. Germany was the largest exporter and revenue generator in 2020. Europe chocolate is segmented as Milk Chocolate, Dark Chocolate and White Chocolate. The producers are constantly adopting new ingredients like, cocoa butter, nuts, bourbon vanilla to bring out new variants in the market to lure consumers. It is anticipated to grow at CAGR of 5.45% in 2026.
Ferrero Rocher is the most loved chocolate globally, the top 2 chocolate companies, Ferrero Rocher and Lindt are European. The demand for chocolate is highly influenced by size, shape, flavor, texture and occasional days. There is a rise in demand for organic and box chocolates for gifting purpose.The significant producers of the European chocolate industry are to have an expanding opportunity for high quality and distinctive chocolates. One of the primary drivers for the market examined is product advancement and the development of new flavors that bring in more customer segments. The customers are seen to be welcoming creative flavors. Besides, the rising interest in organic and natural chocolates would impel the interest of chocolates. Besides, developing patterns of gifting premium chocolates with custom packing for events, occasional interest also plays an important role in the region's chocolate sales.
The European chocolate market is extremely competitive with many major global players like Lindt & Sprungli AG, Hershey Co., Ferrero Group, Mondelez International, Thornton, and Nestle S. A. Factors such as packaging, brand value, product variants, and cost are seen to play a major role when it comes to the purchasing decision of the region's customers. The purchase pattern shows that customers tend to pick premium chocolates from grocery & hypermarkets influenced by assortment, packing, and in-store promotional display. The European shoppers' interest is now moving towards higher chocolate having cocoa content.