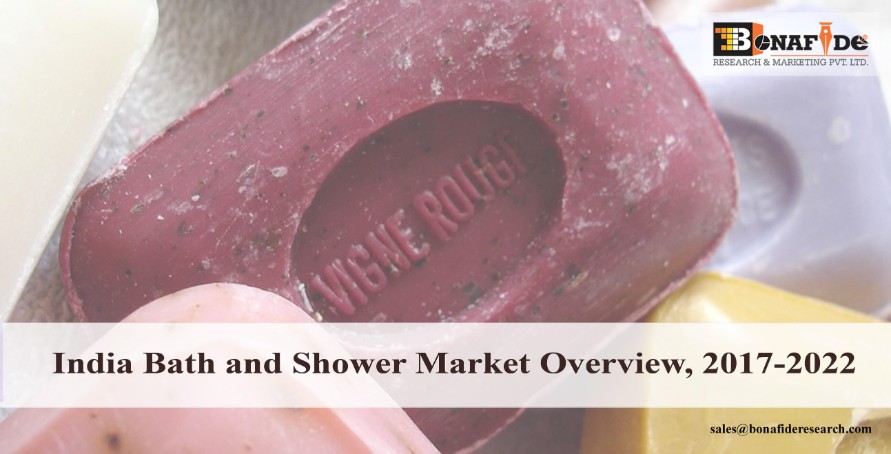 Herbal war getting more fierce with HUL and Reckitt Benckiser locking hands with Patanjali as soap ad hits out at Lux, Pears and Dettol: Bonafide Research
Patanjali's aggressive advertisement has landed the company in trouble. In its commercial, actors are shown taking digs at Hindustan Unilever's brands such as Pears, Lux, Lifebuoy and also Dettol from Reckitt Benckiser (RB).
India bath and shower market is segmented mainly into bar soaps and body wash & shower gel products. In India, the consumption of bath bar soap is very high, whereas it is very low for body wash and shower gel products. Body wash and shower gel market is still very little as compared to mature bar soaps. Their premium prices and rural Indian consumer's preference for bar soaps restricts the adoption of these products in the country. Popular brands operating in the body wash and shower gel segment include Axe, Fiama Di Wills, Dove, Vivel, Palmolive, Cinthol, Nivea, Lifebouy etc. In bath bar soaps, Hindustan Unilever has been leading the market with more than 50% market share, with its well known brands such as Dove, Pears, Hamam, Pond's, Liril and Breeze.
According to recently published report of Bonafide Research "India Bath and Shower Market Overview, 2017-2022", bath and shower market size has reached over Rs. 18,000 crore in FY 2016-17, registering a healthy compounded annual growth rate in the last five years. The driving factor towards the growth of the market is increasing awareness about health and hygiene among people. Moreover, product innovation in terms of performance and efficiency along with improved marketing initiatives by manufacturers have spurred the demand of bath and shower products in last some years. Rising disposable income and increasing living standards of urban consumers enables them to opt for more expensive and appealing bathing products. The trend of expensive but organic body washes and shower gels has also emerged as consumers usually consider herbal products safer and free from harmful chemicals. However, less availability and limited brands in organic products still hampers the growth of this section.
There is increase in demand for natural, herbal and ayurvedic beauty and personal care products after Patanjali's entry, which has eventually led to heightened competition in bath and shower market. HUL has revived its Ayurveda brand Lever Ayush and launched new personal care products under the label. With HUL's herbal push in 2017, all eyes are going to be on this sector as the competition gets fierce. Patanjali has come out as a big daddy in the last two years; old and new, big and small, all Ayurveda brands are looking at this huge opportunity created by Patanjali for herbal and organic products. Other players are also taking advantage of this opportunity and expanding with newer products in the market.
All this competition was in a good health until Patanjali launched a commercial on 2nd September 2017 for its soap brand that showed rival brands from HUL and RB in a negative light. The company's advertisement clearly took a dig at rival brands by claiming that they are full of chemicals and asked consumers to choose their Ayurvedic soap instead. Lines such as 'Filmstars ke chemical bhare sabun na lagao' and 'Tears badhaye fears' were directly targeted at Lux and Pears respectively. According to Reckitt Benckiser, the advertisement was deprecating its Dettol soap also. In response, both HUL and RB India sought an interim injunction against the advertisement on 4th September 2017. Taking matter into consideration, the Bombay high court immediately directed Patanjali Ayurved to stop airing the advertisement. Since its entry, Patanjali has been disrupting the market share of top players in every second category by claiming their products to be natural and ayurvedic. The company has also been very rigorous on the advertising front and has always directly or indirectly attacked rival toothpaste, hair oil, edible oil or soap brands.
Major companies operating in the bath & shower market of India are ITC Limited, Hindustan Unilever Limited, Wipro Consumer Care Limited, Godrej Consumer Products Limited and Reckitt Benckiser (India) Private Limited.
Report: India Bath and Shower Market Overview, 2017-2022
Base Year: 2016-17
Estimated Year: 2017-18, Forecast Year: 2021-22
Pages: 62, Figures: 38, Tables: 5