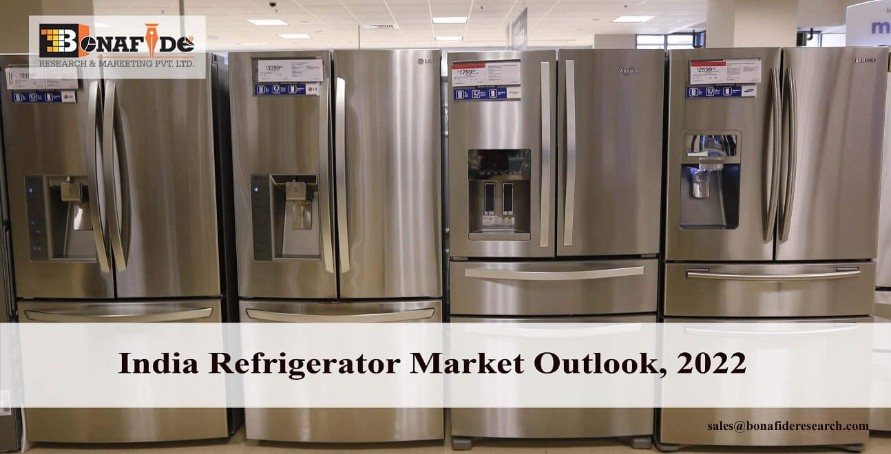 GST says - Get ready to pay more for refrigerators and make your pocket feel cold: Bonafide Research
The Goods and Services Tax has revolutionized the Indian taxation system. The GST Act was passed in the Lok Sabha on 29th March, 2017, and came into effect from 1st July, 2017. Under the GST slab, all home appliances and consumer durables will attract a 28% tax. For durables like television, air conditioner, refrigerator and washing machine, the cumulative tax (excise and value-added tax) before the implementation of GST was around 23-28% depending on the state.
The hot and humid weather conditions have made consumers increasingly concerned about food spoilage and hygiene levels (for cooked food, perishable food items, beverages, and others) and have generated the demand for efficient refrigerators. Moreover penetration level in India is very low only about 27% which causes a greater demand for refrigerators in rural as well urban areas. In the modern age, many electronic appliances have become part of the basic needs. Every household has a fridge, washing machine, vacuum cleaner, chimney etc for the fulfilment of such basic needs. Prices of televisions, refrigerators and air-conditioners has gone up by some 4-5% from July with the goods and services tax (GST) council levying 28% GST on consumer electronics and durables as compared to the previous tax rate which was around 23%. The companies said they will pass on the additional tax burden to consumers which may lead to a temporary impact on demand.
According to recently published report of Bonafide Research "India Refrigerator Market Outlook, 2022", overall refrigerator sales volume are expected to grow with a CAGR of more than 5% over next four years. Direct cool segment dominates the refrigerator market with 70% share and the rest 30% is of frost free segment. This scenario in the Indian market is set to change in the coming years. Now, consumers are moving toward technologically advanced products due to affordability offered by retailers by way of easy financing options. Features that were considered luxury have now become necessity and started influencing the purchase of Indian consumers. Hence, frost free refrigerators are getting momentum in the market. LG is a major player in direct cool refrigerator segment whereas Samsung is known for its frost free and premium segment refrigerators. In terms of region, Southern and Northern India together contributes for more than 55% to the total refrigerator market.
Price of refrigerators may rise this year because of higher input costs and a new tax structure. Prices of components like compressors for ACs and refrigerators have already risen up by approximately 4%, which in turn will cause higher price for the end products. However, companies are still relieved as they are looking upon festive seasons which are coming soon. Indians are very auspicious about the 'Subh Muhrat' therefore they purchase large appliances on such festive occasions. According to the industry players, refrigerator demand will not get much affected by the 'GST Hurricane' on such festive occasions. But rural markets may feel the heat of this price increase. On the other hand, some states like Maharashtra will have a positive impact after GST implementation. Manufacturers in Maharashtra would be the only one's getting relief under GST as they were previously charged octroi at the rate of 5% after the other taxes which were almost 25-26% on household electronic appliances. This made their tax structure much higher than other states but now prices could marginally decline there.
Major Indian companies operating in the refrigerator market of India are Samsung India Electronics Private Limited, LG Electronics India Limited, Godrej & Boyce Manufacturing Company Limited, Hitachi Air Conditioning India Limited, Whirlpool of India Limited, Videocon Industries Limited, Panasonic India Private Limited, Haier Appliances (India) Private Limited, BSH Home Appliances Private Limited and Sharp Business Systems (India) Private Limited.