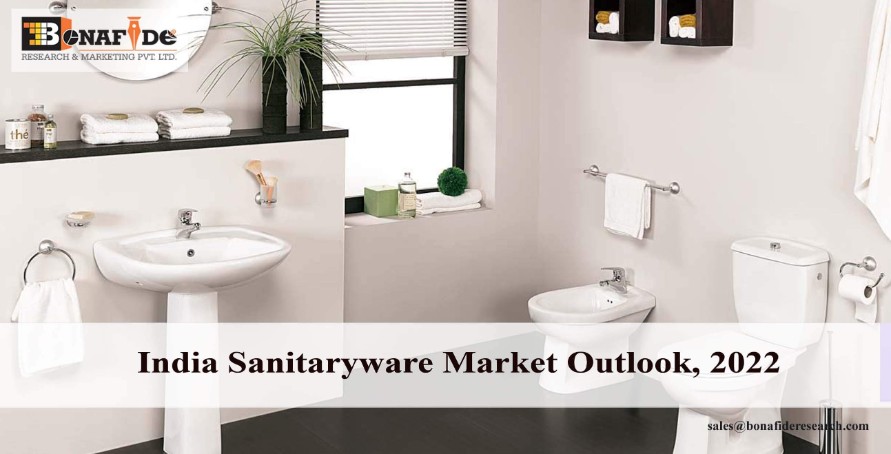 India Sanitaryware market gets boost because of tourism and hospitality industry: Bonafide Research
India is a large market for travel and tourism. It offers a diverse portfolio of niche tourism products - cruises, adventure, medical, wellness, sports, MICE, eco-tourism, film, rural and religious tourism. India is also a popular destination of spiritual tourism for domestic and international tourists. Increasing demand in hospitality and tourism industry will invariably accelerate the real estate sector. This, in turn will increase the demand for building products including sanitaryware.
The Indian tourism and hospitality industry has significant potential considering the rich cultural and historical heritage, variety in ecology, terrains and places of natural beauty spread across the country. The changing lifestyle of today's generation which is inclined more towards adventure, fun-loving activities and at the same time seeking spiritual peace has given an opportunity to cater to their needs that are poles apart. India's changing demographics such as rising middle class and increasing disposable incomes have enhanced the growth of domestic and outbound tourism. The launch of several branding and marketing initiatives by the Government of India such as 'Incredible India' and 'Athiti Devo Bhava' has provided a focused impetus to this growth. The Indian government has also released a fresh category of visa - the medical visa or M visa, to encourage medical tourism in the country. The government has been making serious efforts to boost investments in tourism sector. According to Ministry of Tourism, foreign tourist arrivals (FTAs) in India increased 19.5 percent year-on-year to 630,000 in May 2017. FTAs on e-tourist visa increased 55.3 percent year-on-year to 68,000 in May 2017.

According to recently published report of Bonafide Research "India Sanitaryware Market Outlook, 2022", institutional demand will grow with a CAGR of more than 15% in the coming four years. Institutional or commercial sanitaryware market is directly linked with the demand of commercial building projects like hotel, motels, hospitals, education institutes, etc. in any particular country which is further connected to inflow or outflow of tourists or people in that country. India is expected to be ranked among the top five business travel market globally in the upcoming years owing to increase in the spending of business travels across the country. The international and domestic hotel chains are planning to increase their investments for expansion activities in India.

For instance, AccorHotels, a French multinational hotel group, plans to expand its footprint in Guwahati and Kolkata by adding 550 more rooms to its portfolio of hotels in the successive years. Likewise, JW Marriott plans to have 175-200 hotels during the subsequent years. As a result of such expansion, there will be high demand for sanitaryware products in the country. Sanitaryware products, in commercial as well as residential sector, are seen as a medium to flaunt one's status and lifestyle. Consumers are emphasizing more on look and feel and hence products rich in artistic and aesthetic looks are getting trendy in bathroom spaces. Every year, big hotel chains have ample demand for premium and luxury sanitaryware products. The replacement demand has also been enhanced; as such institutions are spending heavily on renovation and remodelling activities.

Major Indian companies operating in the sanitaryware market of India are Hindustan Sanitary Ware India Limited, Cera Sanitaryware Limited, Jaquar and Company Private Limited, Neycer India Limited and Somany Sanitary Ware Private Limited whereas major international companies operating in the sanitaryware market of India are Roca Bathroom Products Private Limited, Toto India Industries Private Limited, H. & R. Johnson (India) TBK Limited, Kohler India Corporation Private Limited and Duravit India Private Limited.