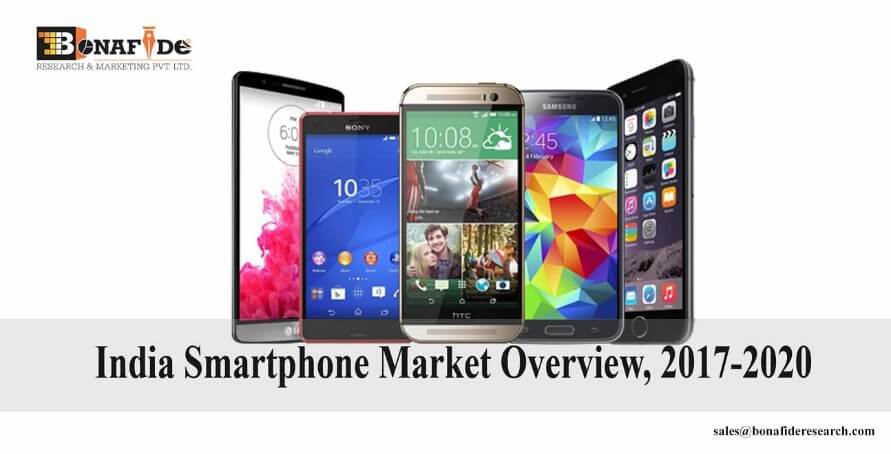 With another Chinese brand Xiaomi increasing its market share home grown smartphone makers further loosing hopes to revive: Bonafide Research
With another Chinese brand Xiaomi increasing its market share, home grown smartphone makers further loosing hopes to revive: Bonafide Research
In a market like India, it is very important to have a healthy breadth of smartphone offerings. However, Chinese brand Xiaomi which has limited product portfolio with sales channel majorly confined towards online/e-commerce mode, saw an exceptionally well fourth quarter in terms of smartphone sales in FY 2016-17.
Not very long ago, the mobile phone market in India was dominant by feature phones, as these were the devices which let people connect to each other via calls, text messaging. But this phenomenon has been completely moulded and presented in a more sophisticated/fashionable manner by the smartphones manufacturers. Although the primary objective of a smartphone remains the same as that of feature phones which is calling and texting, the former has a lot many features that no one had imagined to have in a handy device. In today's world, every age group owns a smartphone, be it a 12 year old boy/girl or a 50+ old man or woman, due to its multifunctional features.

According to a recently published report of Bonafide Research, "India Smartphone Market Overview, 2017-2020", the smartphone market in India has been growing at a decent pace over last two years, with FY 2015-16 being a much better year than FY 2016-17. An abundance of smartphones are available in India with a price starting as low as Rs. 3000 and going as high as Rs. 80,000. Also there has been a surge in the sales of smartphones through online modes as e-commerce giants are increasingly luring the users with high discounts, coupons and other attractive deals. All this is done by the online players in order to achieve maximum sale of smartphones through their web portals. However, manufacturers like Samsung, Apple, Micromax, Intex and many more are now feeling the heat due to the presence of handful of Chinese smartphone makers in India. With the Chinese vendors taking a considerable share in the country's smartphone market within a short span of time, it is no wonder that these brands will have an extremely powerful position in the coming years.

Smartphone brand Xiaomi, also known as the 'Apple' of China entered the Indian market in 2014 with an exclusive sales tie-up with e-commerce giant Flipkart for its smartphone Mi 3. The Chinese handset maker priced its Mi 3 model at Rs. 13,999. On the first day itself, the smartphone was sold within 30 minutes on Flipkart. About 1, 00,000 registrations were received for the Mi3 between July 15 and July 21, according to Flipkart. The market share of Xiaomi increased by almost 3% from FY 2015-16 to FY 2016-17 and this affected the market shares of other brands like Micromax and Intex. Another Indian brand Lava, which was present in the race of the top ten manufacturers, was out of the competition due to Xiaomi's popularity and its increasing number of shipments every year. Today, Xiaomi keeps on introducing flash sales for its affordable smartphones to make sure that they are not forgotten by the Indian users. Its Redmi Note 4 which was launched in three variants, the highest one being priced at Rs. 12,999 had a record sale of 250,000 units in the first sale.

As Xiaomi has established itself in the online distribution mode, the brand intends on making their presence felt in the offline distribution model as well. The company recently opened its first 'Mi Home' in Bengaluru for people to walk in and take a glance of their Mi Homes that offer their flagship models as well as other models under one roof. Xiaomi's USP is its price band along with the specification it provides in that particular range. The brand offers phone ranging from Rs. 5900 and with high end specifications like 2GB RAM, 5 inch display, a 13 MP rear camera with an LED flash and a 5 MP front-facing camera, more than 3000 Li-Ion mAh battery and a 16GB internal storage which can further be expanded via a microSD card up to 128GB. Such features coming in one smartphone and that too in such a throw away price has lured the Indian users and forced them to buy Xiaomi smartphones. It won't be a surprise if Xiaomi, along with other Chinese brands like Oppo and Vivo, will overshadow the home grown smartphone brands in the near future.

Major companies operating in the smartphone market of India are Samsung Electronics India Private Limited, Lenovo (India) Private Limited, Apple India Private Limited, Xiaomi Technology India Private Limited, Micromax Informatics Limited, Intex Technologies (India) Limited, Oppo Mobiles India Private Limited, Vivo Mobile India Private Limited, Panasonic India Private Limited and Asus India Private Limited.