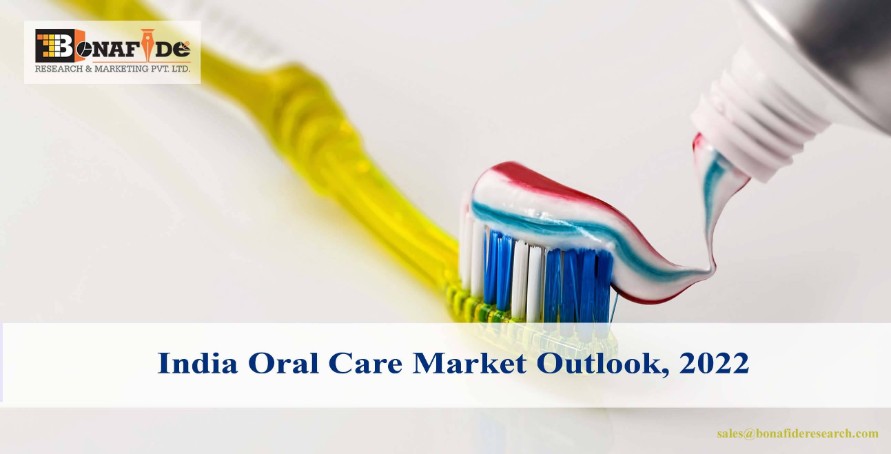 Urban consumers in India moving towards premium products like mouthwash, whitening and sensitive toothpastes with changing hygiene habits: Bonafide Research
Indian urban consumers moving towards premium products like mouthwash, whitening and sensitive toothpastes with changing hygiene habits: Bonafide Research
Change in the lifestyle of Indian consumers with growing disposable income has increased their spending on premium oral care products. Rising consumer awareness with regards to better oral hygiene has demonstrated greater demand for premium products like mouthwash. Brushing up of oral care products into premium category by packaging, pricing, innovation and distribution network is driving the market towards these high value products.

The oral care market is considered as one of the rapidly growing category in FMCG sector of India. India oral care market is categorized into toothpaste, toothbrush, toothpowder, mouthwash and others (tongue cleaner & dental floss). Majority of the share is captured by toothpaste segment, followed by toothbrush and toothpowder. Manual toothbrushes are popular in the country whereas toothpowder is losing ground in India. Till few years back, toothpowder was used in rural India and this helped the category to survive in the oral care market. Mouthwash category has huge potential in upcoming years as consumption of such innovative products is on a rise in urban areas. Others products include tongue cleaner & dental floss. Tongue cleaner is a widely used product in India whereas dental floss is still a new category.

According to recently published report of Bonafide Research "India Oral Care Market Outlook, 2022" the oral care market was growing with a CAGR of more than 10% from the last five years. The market grew on the back of huge penetration of products such as toothpaste and toothbrushes. With increasing personal hygiene, Indians are now more aware about how their diet is affecting the teeth and mouth. This has helped the toothpaste and toothbrush category to penetrate deep into the market. Both the categories have large players like Colgate Palmolive India, Hindustan Unilever, Gillette India Limited (P&G), Dabur India, Patanjali Ayurved, GSK Consumer Healthcare, Anchor Health & Beauty Care, etc operating in the market.

Apart from toothpaste and toothbrushes, the wealthy class requires premium and value added products in order to maintain their oral hygiene. As s result, they use multipurpose oral care products such as mouthwash, dental floss and specialized products like whitening and sensitive toothpastes to keep their breath and mouth fresh. Whitening and sensitive toothpastes are gaining ground in the Indian market due to their specialized and advanced benefits. Thus oral care category has become a thrilling legroom for new product developments and innovation. Players are trying to convince consumers through aggressive campaign and advertising that they should start using these specialized products to improve oral hygiene and to be protected from dental issues. A multipurpose oral care product is an emerging trend in the industry. The penetration of these modern oral care products is extremely low in India, but this opens the door for new and enormous opportunities in the oral care industry.

Major companies operating in the oral care market of India are Colgate-Palmolive (India) Limited, Hindustan Unilever Limited, Gillette India Limited, Dabur India Limited, Johnson & Johnson Private Limited, GlaxoSmithKline Consumer Healthcare Limited, Patanjali Ayurved Limited, The Himalaya Drug Company, Anchor Health & Beauty Care Private Limited, Elder Pharmaceuticals Private Limited and Vicco Laboratories Private Limited.