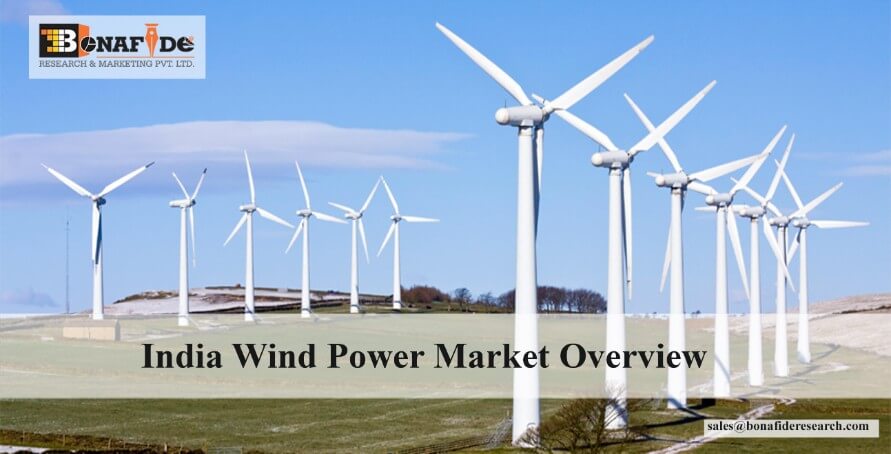 India to accomplish PM Narendra Modi's mission of Wind power by 2022: Bonafide Research
India to accomplish PM Narendra Modi's mission of Wind power by 2022:

Bonafide ResearchBy 2022, India is going to mark the installation of 175GW of renewable energy capacity, a pushy target that will require a four-fold growth in the renewable sector. The 2022 target includes 60GW of large and medium-scale grid connected solar power projects, 60GW of wind, 40GW of solar rooftop projects, 10GW of bio-power and 5GW of small hydro. As a result, renewable energy in India has seen more capacity building activity, ardent investment and a sharper fall in per unit energy supply tariff than any other energy source in the country.

The steps to accomplish Prime Minister Shri Narendra Modi's dream of clean energy has been taken by The Ministry of New and Renewable Energy (MNRE). The largest renewable capacity expansion programme in the world is being taken up by India and the government is aiming to increase share of clean energy through adding more number of renewable projects. Climate change, electricity shortages, energy security and energy access are the core drivers for development and deployment of new and renewable energy in India.

According to recently published report of Bonafide Research, "India Wind Power Market Overview, 2017-2022", new capacity addition of wind power was highest in 2016-17 at a record 5.4 GW, exceeding its target of 4 GW. The leading states in the wind power capacity addition were Andhra Pradesh, Gujarat, Karnataka, Madhya Pradesh, Rajasthan, Tamil Nadu and Maharashtra. Overall renewable energy target by Indian government has been set at 175 gigawatts and the wind energy capacity target has been set at 60 gigawatts, to be accomplished by March 2022. Several landmark policy initiatives have been undertaken in the renewable energy sector, since the National Democratic Alliance government took to power in May 2014. It resulted in standing India to be the third-largest solar power market in the world and remains one of the largest wind energy markets in the world.

When the National Solar Mission was launched in late 2010, the targeted installed capacity for March 2022 was 20 gigawatts of utility-scale projects and 2 gigawatts of rooftop solar power projects but in May 2014, the target was increased to 100 gigawatts of cumulative installed capacity which is to be accomplished by 2022. The government's target of setting 20 gigawatts of plant through solar power parks subsequently increased to 40 gigawatts and thus the target for rooftop solar power projects is now 40 gigawatts by March 2022. Government-owned companies and entities have been given individual capacity addition targets. Coal India, NTPC, Indian Railways, NHPC, and several other companies vowed to add wind and solar power capacity during the first renewable energy investors' summit in 2015. Public sector companies decided to add more than 19 gigawatts in renewable energy capacity in that summit. The Indian armed forces, shipping ports and even airports also announced plans for setting up large-scale renewable energy projects.

Major companies operating in the wind power market of India are Gamesa Renewable Private Limited, Suzlon Energy Limited, Inox Wind Power Limited, ReGen Powertech Private Limited and Wind World (India) Limited.