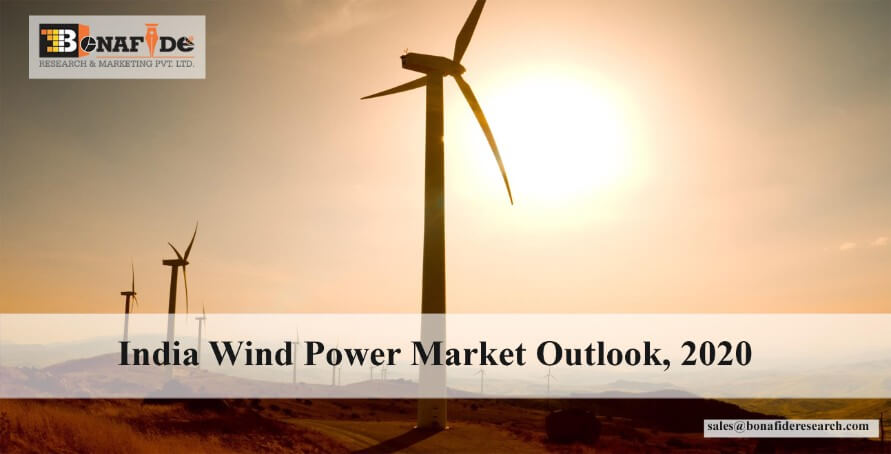 India's wind power sector starts R&D for expanding offshore wind farms by 2019: Bonafide Research
India's wind power sector starts R&D for expanding offshore wind farms by 2019: Bonafide Research
India is planning to install offshore wind farms and for that research has already been started. FOWIND is a consortium that is developing plans and assessing feasibility of different sites. Tamil Nadu and Gujarat are the two most potential states having been tested for the offshore project. Tamil Nadu has been assessed and result asserts that Dhanushkodi could be the foremost site budding offshore project over there.

The consortium led by the Global Wind Energy Council (GWEC) is working on the project 'Facilitating Offshore Wind in India (FOWIND)'. Other consortium partners include the Centre for Study of Science, Technology and Policy (CSTEP), DNV GL, the Gujarat Power Corporation Limited (GPCL), and the World Institute of Sustainable Energy (WISE). The National Institute of Wind Energy (NIWE), an autonomous R&D institution under the Indian Ministry of New and Renewable Energy, is a knowledge partner to the project since June 2015. The project seeks to establish structural collaboration and knowledge sharing between the EU and India on offshore wind technology, policy and regulation and serve as a platform for promoting offshore wind research and development activities. The project focuses on the states of Gujarat and Tamil Nadu for identification of potential zones for development through preliminary resource and feasibility assessments for future offshore wind developments, as well as through techno-commercial analysis and preliminary resource assessment.

According to recently published report of Bonafide Research, "India Wind Power Market Outlook, 2022", with the recent approval of India's offshore wind policy by the Union Cabinet in October 2015, the impetus and added incentive for offshore wind development remains very positive. This is indeed an exciting time to explore the future of offshore wind in India with the hope that Gujarat and Tamil Nadu will found useful resource in offshore wind farm development. The most promising port estate in close proximity to the proposed development zones appears to be Tuticorin. Kattupalli could have some potential for substructure and offshore substation to manufacture, but has significant access restrictions to the most favoured development zones. The FOWIND consortium's supply chain, port infrastructure and logistics study for both Gujarat and Tamil Nadu, is a key deliverable from the project's second year and follows on from the FOWIND pre-feasibility study reports issued in mid 2015.

Report was aimed to support key offshore wind stakeholders in India including local developers, operators, government bodies, R&D institutions, fabricators, vessels owners, port operators and wind turbine OEMs. The overarching objective was to develop further understanding of typical ports, vessels, and infrastructure and supply chain requirements for offshore wind projects. Wind is the fuel for wind farms and so a crucial element of the development and design process is undertaking a robust assessment of the wind resource. This is typically achieved through the erection of a meteorological mast (met mast) at the site, but other remote sensing techniques such as LiDAR can also be used. These devices seek to measure wind at proposed turbine hub heights and can therefore be quite large structures comprising a foundation, platform, steel lattice met mast, access facilities as well as the measuring sensors. Meteorological sensors track wind speed with instruments at a number of heights or via LiDAR, measuring over a range of heights with one sensor, wind direction, temperature, pressure, humidity, solar radiation and visibility.

Major companies operating in the wind power market of India are Gamesa Renewable Private Limited, GE India Industrial Private Limited, Suzlon Energy Limited, Vestas Wind Technology India Private Limited, Inox Wind Power Limited, Kenersys India Private Limited, Leitwind Shriram Manufacturing Private Limited, ReGen Powertech Private Limited, RRB Energy Limited and Wind World (India) Limited.