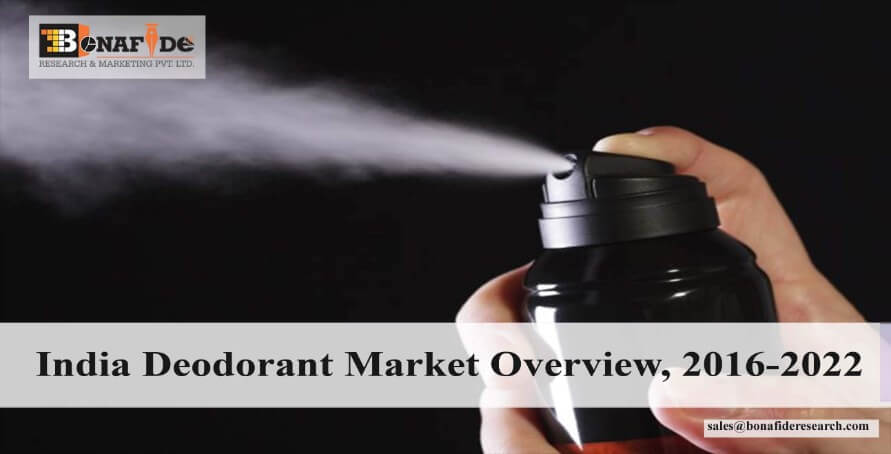 Women's deodorant category set to jostle with their male counterparts and witness an upward trend: Bonafide Research
Women's deodorant category set to jostle with their male counterparts and witness an upward trend: Bonafide Research
Ingraining of deodorants in daily routine of personal grooming, rise in working professionals, increase in disposable income, demand emanating from cities other than urban are some of the key drivers that are aiding the growth of deodorant market.

Body odour can pose significant social challenges to people who suffer from it. Assessments rate body odour as a greater negative factor compared to bad breath. It can be disruptive in personal and professional relationships, social interactions or business meetings. Just as flossing wasn't always a part of consumer's regular oral hygiene routine, the use of deodorants and antiperspirants was almost alien to Indians two decades ago. With the tropical climate and high population density, the environment was perfect for the use of such products aimed at controlling body odour and perspiration. Deodorant market earlier was dominated by men only. But things are changing now as women are showing keen interest in deodorants. By marketing cosmetic and hygiene products as a broader lifestyle product, deodorant manufacturers have created advertisements that boosted the sales.

According to a recently published report by Bonafide Research, "India Deodorant Market Overview, 2016-2022", the women's deodorant market share is expected to reach around 40% in the forecast period. With an upsurge of women professionals in the Indian corporate industry, the demand for deodorants has increased exceptionally. From past few years, it has been observed that the women's deodorant market is jostling hard with men's deodorant. This has been good news for the deodorant makers as they now have two set of target groups to aim upon. Players are launching new products with newer innovations to tap this untapped space, just like they were doing with men's deodorant category. The rural market is highly underpenetrated and women in rural areas have shown avid interest in using deodorants, although there is little access or knowledge prevailing to such products in rural areas. Hence, the market for women deodorants is set to accelerate keeping in mind the new age women of urban as well as rural India.

Manufacturers have to be smart enough to tap on to the market for women's deodorant as it is still at nascent stage. Many domestic as well international manufacturers have started targeting the women consumers which will help the overall deodorant market to grow by leaps and bounds. One of the newest entrants in the deodorant market and currently the leader, Fogg brand by Darshan Patel's Vini Cosmetic has been focusing on women by selling large varieties of women deodorants like Fogg Fragrant Body Spray for Women, Paradise, Radiate and Delicious that are women only deodorants.

Major companies operating in the deodorant market of India are Hindustan Unilever Limited, Vini Cosmetics Private Limited, ITC Limited, Nivea India Private Limited and McNroe Consumer Products Pvt. Ltd.