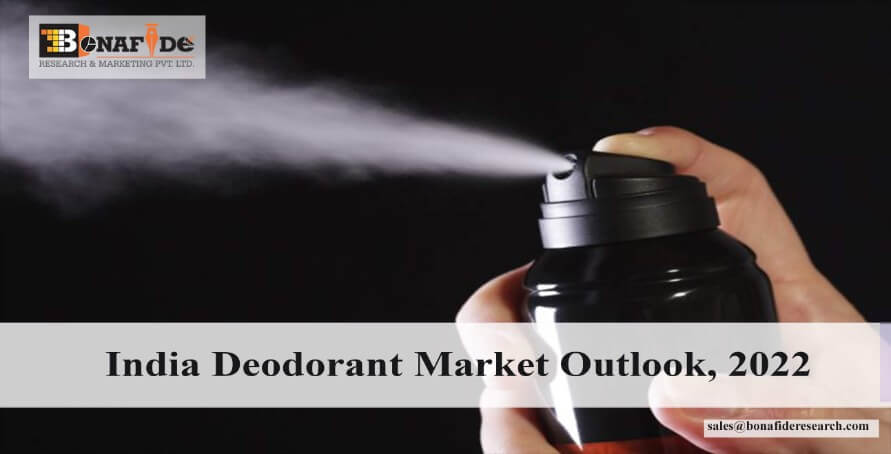 HUL plans to intensify the 'Axe' effect as the brand slips down to third position in the Indian deodorant market: Bonafide Research
HUL plans to intensify the 'Axe' effect as the brand slips down to third position in the Indian deodorant market: Bonafide Research
Changing lifestyle trends, up scaling Indian middle class, diverse climates prevailing in India and a greater emphasis on hygiene, coupled with increasing availability due to the growth of modern retailers, is expected to drive the demand for deodorants over the coming years.

Deodorant is a substance that is applied to the body parts to prevent body odor that is majorly caused by the bacterial breakdown of perspiration in major body parts such as armpits, feet and other areas of the body. Antiperspirants are regarded as sub category of deodorant that not only affects the odor of the body, but also reduces sweating by affecting sweat glands. These are majorly applied to the underarms of the body, where as deodorants can also be applied to the feet and other body parts. Deodorants in India are available in the form of aerosol/sprays and roll-ons & sticks. Spray Deodorants, as the term spray suggests, is a form of aerosol that eliminate odour-causing bacteria that thrive in hot and moist spots such as the underarm.Whereas roll-on deodorants are available in a liquid or gel form, and often leaves a wet feeling on the skin.

On the other hand, sticks are solid, and hence don't leave behind a wet sensation on the area where it is applied.
According to recently published report by Bonafide Research, "India Deodorant Market Outlook, 2022", Axe has slipped to number three position after Fogg and Engage in the deodorant market of India. Fogg is a brand which is owned and marketed by Darshan Patel, the entrepreneur who prior to setting up Vini Cosmetics was the former promoter of Paras Pharma; which was later acquired by Reckitt Benckiser. Fogg's unique proposition, more sprays in a bottle, has helped the brand break through the clutter. Relatively a new brand in the deodorant category, Fogg's success has shocked the entire market that already has big players like HUL, ITC, Marico and Nivea operating in the space. Even though Fogg has seized AXE's number one position, HUL is still leading the deodorant market in India with highest number of brands. The company has many blockbuster deodorant brands under its kitty like Axe, Dove, Sure, Lux and Denim. Out of all these brands, Rexona - which is now Sure - was its first deodorant brand in India.

In the mid 90's, Hindustan Unilever Limited decided to launch its global deodorant brand 'Sure' in India under the brand name 'Rexona'. Rexona was one of the first deodorants launched in India and was available in roll on, sticks, and aerosols. Though it was a major player in the category, over the time Rexona as a brand lost its way with a lot of competition from the grey market in deodorants. With the launch of Sure in 2010, HUL replaced this brand with its existing brand Rexona. Sure is marketed with the same tagline and brand elements as that of Rexona but it still holds less than 5% market share in the India deodorant market.

Major companies operating in the deodorant market of India are Hindustan Unilever Limited, Vini Cosmetics Private Limited, ITC Limited, Nivea India Private Limited, McNroe Consumer Products Pvt. Ltd., Marico Limited, Emami Limited, Vanesa Care Private Limited, Mankind Pharma Limited, TTK Healthcare Limited and Adjavis Venture Limited.