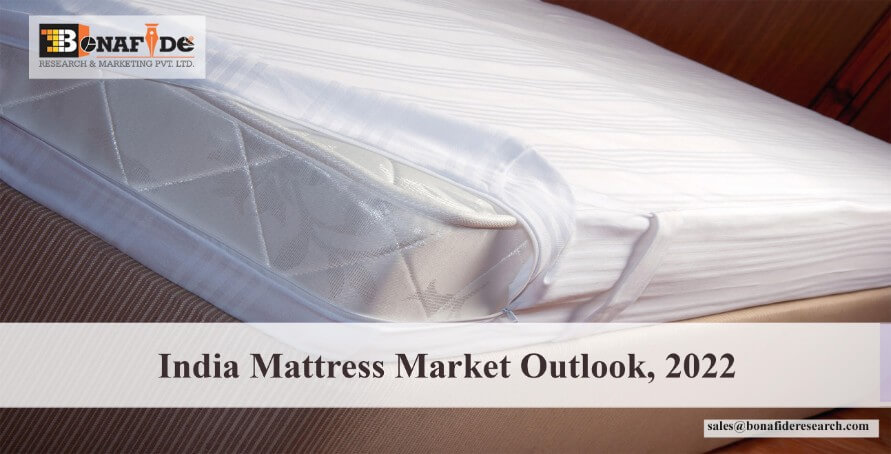 Rise in housing demand due to demonetization will generate a new wave of opportunity for home furnishing products like mattresses: Bonafide Research
Rise in housing demand due to demonetization will generate a new wave of opportunity for home furnishing products like mattresses: Bonafide Research
In India, the real estate market is artificially inflated due to the circulation of black money in the sector. As a result, current demonetization affected the real estate sector majorly and is expected to bring down the property prices. This, along with lower interest rates, will increase the demand for housing which in turn would generate the demand for home furnishing products like mattresses.

On the same day that Donald Trump was elected as president of the United States, India also received an unexpected, momentous announcement. On November 8th, India's Prime Minister Mr. Narendra Modi announced that on the stroke of midnight all 500 and 1000 rupee notes, which mean 86% of the currency in circulation, would cease to become legal tender. The plan to demonetize the Rs. 500 and Rs. 1000 bank notes began six to ten months prior, and was kept highly confidential with only about ten people aware of it completely. The government's demonetization plan was a tactic to dismantle the cash-centric black market, cleanse the counterfeit notes, digitize the economy and get more of the population onto the formal taxable economic grid. A new redesigned series of Rs. 500 banknote, in addition to a new denomination of Rs. 2000 banknote is in circulation since 10 November 2016. People were given 50 days to redeem their canceled banknotes and this period came to an end on December 30th 2016.

According to recently published report of Bonafide Research "India Mattress Market Outlook, 2022", residential mattress market is directly linked with the housing demand in any particular country. The current demonetization in India has decreased the prices in the real estate sector, thus spurring the demand for new homes which is expected to provide opportunities for the mattress industry. Demonetization is likely to improve government tax collection by broadening the tax base and enabling them to take up development and infrastructure projects on a war footing and boost the growth of the economy. The government would also be in a position to fast track the initiatives such as 'Housing for All by 2022' and 'Development of 100 Smart Cities'. This influx of money into the monetary system will also put more money into the pocket of home purchasers through lower tax burden and incentives for home ownership. Hence, there are plenty of opportunities for mattress manufacturers and retailers to work together to propel the growth.

Globally, the mattress industry has advanced and there are many international brands with technologically superior products available in the market. But, the Indian mattress industry is still far behind. This is primarily because Indian consumers are unaware about the significance of using a mattress or they are ignorant about the fact that an investment in the mattress is an investment for one's health. India is still an emerging market for mattresses as people here look for good quality products at lower prices. Moreover, the technological advancements have still not managed to catch the consumer's attention. Mattress is predominantly an unorganized market in the country with many regional players operating in it. However, organized brands are now reporting bullish growth and aren't endangered by the unorganized players as they are trying their best to reach consumers of all the cities across India.

Major Indian companies operating in the mattress market of India are Kurlon Enterprise Limited, Sheela Foam Limited, Peps Industries Pvt. Ltd., Springwel Mattresses Pvt. Ltd., Coirfoam (India) Private Limited, Duroflex India, Godrej Interio (GI) and Springfit Marketing Inc. Major international companies operating in the mattress market of India includes Sealy India Trading Pvt. Ltd., Emirates Sleep Systems Pvt. Ltd. and Simmons Bedding & Furniture (India) Pvt. Ltd.