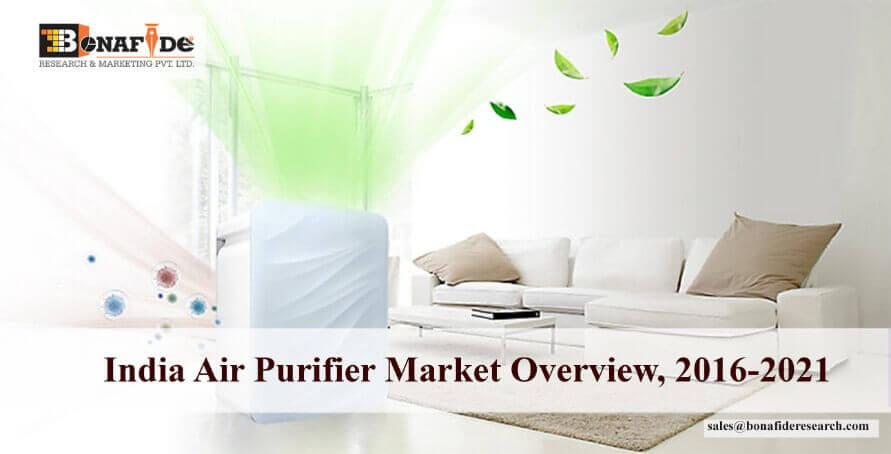 New Player Xiaomi unveils Wi-Fi Enabled Mi Air Purifier in Indian Market: Bonafide Research
Chinese Smartphone maker The company has recently launched the Mi Purifier 2 in India, the first product from its range of Mi Ecosystem devices to be launched in the country whereas Havells and HSIL too has entered the segment with the launch of several models across key cities.
Such new players entering the market would have enormous opportunity which still remains untapped to a large extent and with new integrated technologies such as the IoT, being integrated by the Smartphone manufacturer along with a new air pressurization system that including with an axial fan, a brushless DC motor, a Francis fan design and a conical duct it also comes with a built- Wi-Fi module and connects to the home Wi-Fi network making it an ideal air purifier for the emerging Indian eco system.
Xiaomi has expand its product portfolio in India beyond smart phones, tablets and wearable. The company has built one impressive eco system in China. They have their own life style as Eco system products. Mi Air Purifier 2 is the second generation of its predecessor Mi Air Purifier. Mi Air Purifier 2 is made smaller, Lighter and efficient compared to Mi Air Purifier (1st Generation). Mi Air Purifier 2 has been made Lighter, Smaller and compact by design compared to its predecessor. Latest Air Purifier of Company measures 540mmx240mm in size compared to 735mmx260mm to the previous one. Base area of the Mi Air Purifier 2 is 0.056m2, which is smaller than A4 size paper 0.062m2. Mi Air Purifier 2 is driven by Single motor and dual fan. Mi Air Purifier 2 has been made more efficient than its previous version. Latest Air Purifier of Xiaomi cleans 388 Cubic metre of air per hour compared to 330 Cubic metre of air of its first generation Air Purifier.
According to recently published report of Bonafide Research "India Air Purifier Market Overview, 2016-2021", the market will grow at a CAGR of more than 30% over next four years. Residential as well as commercial sectors are anticipated to generate high demand for air purifiers in India during the forecast period, due to rising disposable income levels of consumers and increasing awareness among people about benefits of using air purifiers. HEPA combined with Activated Carbon based air purifiers dominated air purifiers market in India on account of their high efficiency in removing particulate matter, odor and other harmful gases. Adoption of HEPA based air purifiers in the country is growing considerably in households, embassies, healthcare institutes, and other commercial spaces, and this trend is expected to continue over the next four years.
Major companies operating in the Air purifiers market of India are Eureka Forbes, Daikin India Pvt. Ltd, Philips India Ltd, Panasonic India Pvt. Ltd., Blueair India Pvt. Ltd., Atlanta Healthcare, Kent RO Systems Limited, Sharp India Limited, Crusaders India Pvt. Ltd, and LG Electronics India Pvt. Ltd.