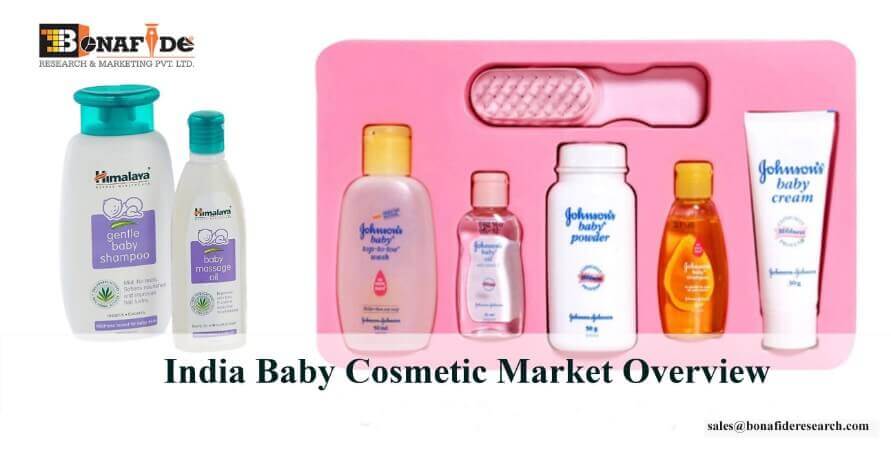 Asia Pacific region has contributed close to 30% of the Global Baby Cosmetics Market: Bonafide Research
Urbanisation, rising awareness regarding the importance of baby health and hygiene, and increased purchasing power of modern parents are the major drivers of the Indian baby cosmetic market.
Baby products are specially formulated to be mild and non-irritating and use ingredients that are selected for these properties. Baby cosmetic market includes the segments such as baby skin care, baby hair care and baby toiletries products. The market attractiveness largely depends on birth rate, infant population, country's economy and consumer's purchasing power. Developed countries have matured market for baby cosmetic products, while developing economies are witnessing development for the same. Developing nations are the next investment destination for all major international players in this market. International players are expanding their geographical presence by aggressive promotional activities in lucrative markets of developing countries such as India, China, Brazil, UAE, etc.
According to recently published report of Bonafide Research "India Baby Cosmetic Market Overview", Global baby cosmetic market is anticipated to witness the CAGR of over 4% during the forecast period. Europe has the largest market for baby cosmetic products, followed by America. APAC is not much far from these two regions, with contributing for close to 29% market share in the global baby cosmetic market. The factors such as higher fertility in emerging countries as against the global average, rapid urbanization, rising disposable income, and the trend towards fewer children per family and increasing per capita spending per child are propelling the growth for this market in APAC.
Pre-bath category consists of the product like baby massage oil, whereas bath products include baby soap, shower gel/body wash, baby shampoo and conditioner. Post-bath products are generally used for baby grooming which are applied after the bath. This category contains baby powder, baby cream, baby lotion, baby hair oil & detangles, baby ointments such as diaper rash cream, powder and lotion, baby diaper, baby wipes. At present, post-bath products category contributes for the highest revenue within the global baby cosmetic market with the value shares of over 90% in 2015.
Some major players in the global baby cosmetic market are Johnson & Johnson Ltd., Kimberly-Clark (U.K.), Pigeon, Himalaya Wellness, Artsana S.p.A. (Chicco), Procter & Gamble, and others.