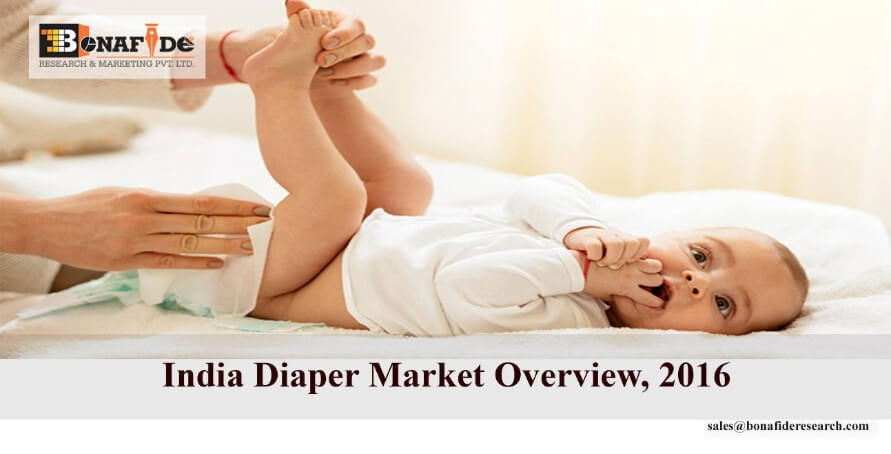 Middle-aged women's are emerging to be the prime target for global adult diaper marketers: Bonafide Research
Aging population, economic prosperity and improvement of healthcare sector is expected to support the adult diaper market growth in the near future. As birthrates fall and life spans lengthen, there's plenty of room for expansion because babies grow out of diapers, but incontinent adults usually don't. The outlook for these products is also bright due to the profitability per unit compared with diapers for babies.
Confidence is a key to live a fulfilling lifestyle, but many men and women with bladder leakage hideaway in shame. People feel the social shame that western society has attached to the loss of bladder control. One in 3 women, over the age of 18 suffers from some sort of sensitive bladder or incontinence, but only 1 in 9 actually uses a specialty adult incontinence product today. Women account for 86 percent of total sales in the incontinence market, according to P&G. Hence, there is an enormous untapped opportunity in this segment and players have started targeting adult women's rather than senior citizens.
According to recently published report of Bonafide Research "India Diaper Market Overview, 2016-2022", the market for global adult diaper is anticipated to register higher compounded annual growth rate than baby diapers in the period between 2017 and 2022. The pace at which sales of adult diapers is growing, it is expected that the category could even overtake the baby diaper market in some of the countries, after a decade. Adult diapers that are targeted mostly at middle-aged women are the reason behind this growth. These products are especially aimed for women's who suffer from bladder leakage due to childbirth, obesity, or other issues that come with an aging body. Widened and improved product offerings are strengthening the position of the adult diapers in the market. Because incontinence levels differ from person to person, the adult diaper industry has created different diapers to handle diverse levels of incontinence, ranging from light to severe. Diapers in the past used tissues or a wood pulp to absorb the urine the body releases. Modern day diapers are using a combination of polymers called superabsorbent, acrylic acid-based polymers (SAP) to absorb urine and wick the fluid away from the body.
The growth of adult diaper sales is much because of the marketing tactics applied by multinational players rather than aging population. For instance, Kimberly-Clark and Procter & Gamble have introduced new products and marketing in the past couple of years aimed at non-senior adults with bladder leakage. P&G re-entered the adult diaper segment by introducing its new line of 'Always Discreet' products in 2014 whereas Kimberly-Clark's 'Depend' brand has recently introduced new, improved Depend Fit-Flex Underwear's. Products like Depend Silhouette and Always Discreet are thinner and designed for minor leaks rather than full-on protection. Today, players in adult diaper category are committed to break the category stigmas, changing the bladder leakage conversation, and understanding and innovating to meet the needs of those who live with such problems.
Unlike the disposable baby diaper category, which is characterized by low birth rates and high penetration in developed markets and manufacturers have to look at emerging areas for growth, adult diapers have plenty of room to grow in places like the US and Western Europe. North America dominates the adult diaper market followed by Europe. In America, almost 65 million people experience bladder leakage according to Kimberly-Clark. Sales of adult diapers are rising more than baby diapers due to aging baby boomers in the US. Asia Pacific is also expected to register a steady growth rate, owing to factors like increasing aging population, rising awareness about hygiene and the convenience of these products. Countries like Japan, China and Thailand will generate the highest demand in Asia Pacific region due to the dense aging population of these countries.
Major companies operating in the diaper market of India are Procter & Gamble Hygiene and Health Care Limited, Kimberly-Clark Lever Pvt. Ltd., Unicharm India Private Limited, Nobel Hygiene Pvt. Ltd. and SCA Hygiene Products India Pvt. Ltd.