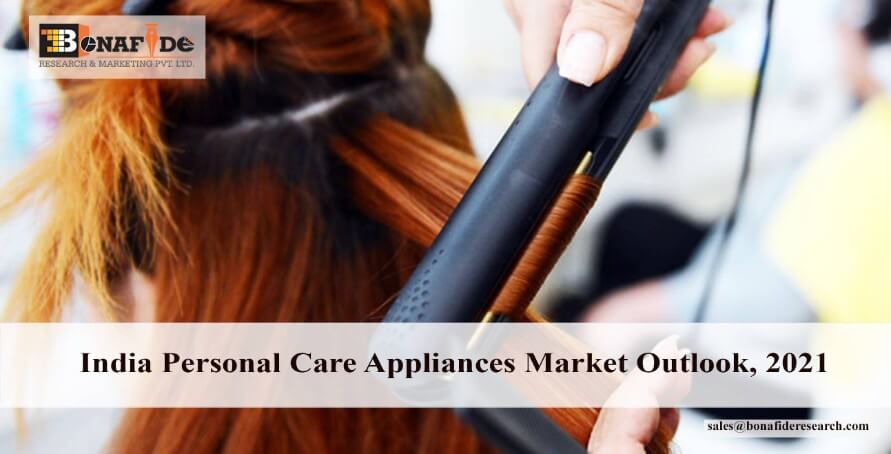 Trend of styling beard and moustache is booming the demand for trimmers in India: Bonafide Research
Rising youth population, growing emphasis on facial appearance among men, fashion of long and staying beard, steady increase in social media exposure, developing men salon and spa sector and enlarged celebrity influence in case of appearance are the major favourable factors impacting demand for trimmer India.
India personal care market is categorized into the major segments such as Hair Care Appliance, Hair Removal Appliances, Oral Care Appliances and Other Personal Care Appliances that includes facial cleaning & massager appliances. Hair care appliances is an array of products such as hair dryer, hair straightener, and hair styler; whereas, Hair removal appliances includes products like trimmer, power shaver, epilators and other hair removal appliances such as hair clipper, body groomer, and face styler. Oral care appliances category is mainly involves electric & battery toothbrush, oral irrigator, and plaque remover.
Hair removal appliances market is witnessing the CAGR of more than 24% over the last five years. Trimmer and power shaver has contributed for about 90% of the total revenue of hair removal appliances market in 2015. Trimmer is constructing an exponential demand curve, which is mainly attributed to the male consumer's shift to beard and moustache trimmer from traditionally used razor and blades. Youngsters are greatly influenced by the beard and moustache styles that celebrities keep in a movie or show or in their normal lives.
Moreover, the brands such as Philips, Panasonic, Wahl, etc are also targeting young consumers by celebrity endorsement in their promotional activities. As a result, young boys are willingly experimenting with their beard at home, which tends the demand for trimmers. Moreover, exposure of internet, social media and video portals such YouTube are encouraging young people to try new things in personal grooming regime. The hottest trend of growing and styling beard and moustache has inspired several young adults to adopt trimmers at home. According to recently published report of Bonafide Research "India Personal Care Appliances Market Outlook, 2021", the personal care appliances market is projected to register the CAGR of over 30% during forecast period. The market is growing with the rapid pace in India, which is attributed to the youngsters' desire to look different than others and the belief of keeping updated with the fashion trends. India has experienced the innovation and introduction of various types of personal care appliances variants in recent years.
The leading personal care appliances manufacturing companies have come up with lightweight trimmer, hair dryer and hair styling appliances. The professional personal care appliances that are widely used in salons and spas have enormous demands for all kind of personal care appliances. To push the sales of personal care appliances, the leading players are selling these products through offering them combo pack, grooming kit, and also attractive discount schemes.
According to the market research report, Trimmer market is still at nascent stage in India. The penetration and consumption level of trimmer is extremely low in India as compared to developed countries. Trimmer is particularly youngsters driving category in India as the men above 40 year don't even know what is trimmer and how to use it. Moreover, the high price points of trimmer also restrict the consumer's purchase decision for branded trimmers. However, the market for trimmer is experiencing tremendous growth in terms of volume as well as revenue.
Trimmer market will definitely demonstrate an impressive transformation in the competitive landscape over the forecast period. Many international players will venture into the lucrative trimmer market with their diversified product portfolio. Furthermore, strengthening manufacturing technologies and revolution in electronic and electrical sectors in India will impel gains in this market. The continuous efforts of leading manufacturers in R&D activities and subsequent product development will accelerate the sales of personal care appliances. The trend of modern retail chain and e-commerce has provided a platform to the personal care appliances manufacturing companies to launch and position their offerings to India's affluent consumer base. In addition, the large untapped market in the rural areas is also anticipated to witness realistic market developments, which will provide further impetus to the personal care appliances market.
Major companies operating in the personal care appliances market of India are Philips India Limited, Panasonic India Pvt. Ltd., TriStar Products Limited (Vega), and Nova Appliances Pvt. Ltd.