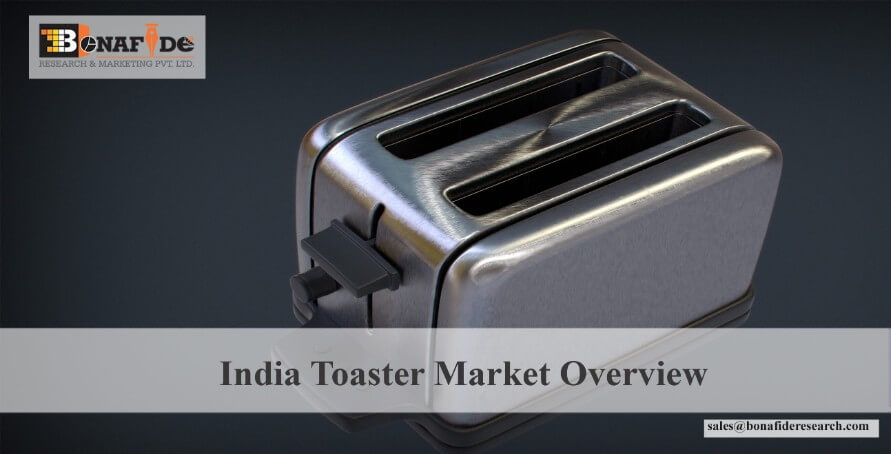 Major technology developments in toaster are driving the growth of toaster market: Bonafide Research
Technology has improved the unassuming toaster to greater heights and with its qualities to include faster toasting, it continues to amaze a lot of kitchen enthusiasts.
The trend of having toast in breakfast is getting quite popular in India. Nowadays toasters have become essential appliances in almost every house. Toasters are convenient, fast and easy for preparing breakfast. There are some toaster models having 2 o 4 slices, as well as ones with a Bagel feature. Most toasters are large enough to accommodate two slices of bread, usually with two toasting slots side by side. Two-slice toasters are the most popular and widely available option, and will be compact enough to fit snugly on kitchen worktop. 4 slice toasters are good because they usually have very wide slots. 4 slice toasters are made to be aesthetically pleasing, durable as well as simple to use
Many toasters now come with a crumb tray. Crumb Trays are convenient because they easily are removed, and it helps to consumer for quickly dispose of bread crumbs. Crumb Trays also help make cleaning the toaster a breeze. Many toaster models come with specific temperature settings. The temperature settings are similar to standard oven temperature settings, in which they allow to choose the temperature of the toaster. Infrared toasters are considered parts of the modern day convenience in kitchen and food preparations. The regular toaster heats up fast and uses less power than the regular oven. The infrared technology features the ability to cook both outside and inside the food simultaneously, which results in a faster cooking rate.
According to recently published report of Bonafide Research "India Toaster Market Overview", the market volumes for toaster were growing with a CAGR of close to 6% over last five years. Nowadays toaster produce beeps sound when food is done. It is loud enough to hear, yet not sound like a smoke detector going off in the kitchen. When the bread is ready the sound is produced and the bread pop-up from the toaster so that bread do not burn in toaster. This innovation prevent from burnt bread toast. Nowadays, toasters which are also called toasteriod have been developed which displays message or image on the toast. A toaster is modest mechanism for displaying messages. Like toast, the message "pops up" in the window corner, temporarily overlaying any content there. The message stays up for certain duration, or until the user clicks on it. People are apparently pretty excited at the concept of a toaster/printer/toast messaging machine. The toasteroid prints anything from weather forecasts to smiley faces to text messages sent from the smart phones.
Major companies operating in the toaster market of India are Bajaj Electricals Limited, Philips India Limited, TTK Prestige Limited, Usha International Limited and Havells India Limited.