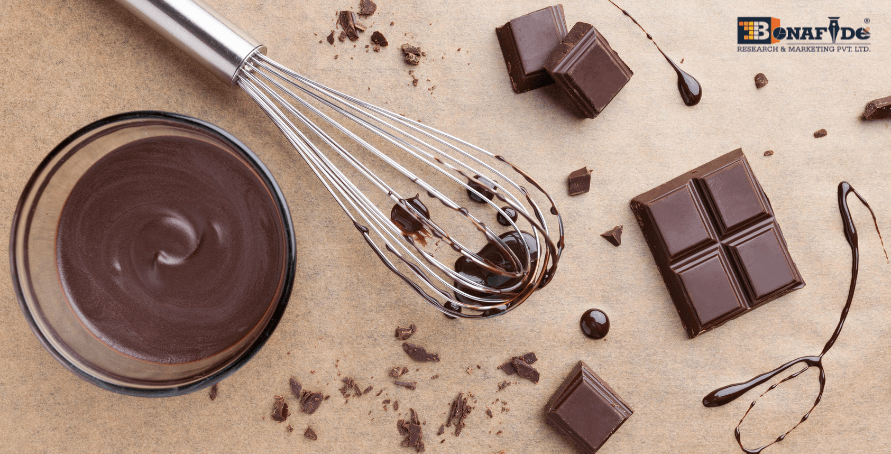 Globally the taste of chocolate has allured large populations instead of being just a tasty treat for the kids & is considered the most loved food and beverage products consumed by the people of any age group. It is observed that people around the world consume more than 3 Billion tons of cocoa beans a year. The popularity of chocolates is also driven by the factor is that it provides a sense of calm feeling. The main reason for this is, it releases dopamine, a feel-good neurotransmitter, and reduces stress that also helps in the improvement of the memory. With the increasing popularity of consuming chocolates, its plantations have increased in the areas such as West Africa & South East Asia. Countries like Ghana, Nigeria, Brazil, Indonesia, etc. accounts for the world's largest cacao supply. As the chocolates are now available in healthier organic options, opportunities for manufactures have increased. The manufacturers have started focusing on adding natural sweeteners such as Stevie & coconut sugars. These developments have been successful in attracting the niche customer segment in the chocolate market, which are health conscious.

According to the report "Global Chocolate Market Overview, 2021-2026" published by Bonafide Research, the regions of North America, Europe & Asia-Pacific have the highest contribution in the growth of the global chocolate market. Apart from these well-established markets Middle-East & African region that is at the nascent stage has shown the fastest growth with an expectation to grow at above 9% CAGR by 2026. The chocolate market globally has been dominated by milk chocolate, which is easily available, low in price value, and can be consumed by the people of any age group. Contradicting to which, the consumer's preference has now shifted towards chocolates having higher cocoa concentration.

The technological advancement has given birth to a new market space for the marketers to experiment. Companies like Hershey, Nestl?, Mars Inc., and Mondelez International started to experiment with 3D printed chocolate since the last few years that brings innovation and creativeness in the chocolate industry.

Some important trends are emerging in the global chocolate market, one of them being the demand for smaller unit 'fun sizes' chocolate. The market has also been benefitted by the efforts proposed to initiate fair trade movement, which has encouraged the purchase of cocoa from the developing country producers at a fair price. The demand for small size chocolate is also derived from the trend towards healthier eating and the perception that standard-size chocolate snacks contribute to obesity.