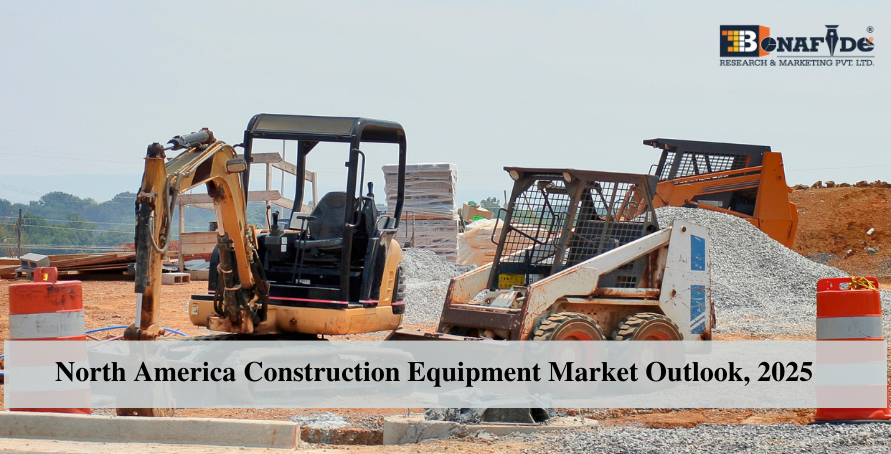 The North America market holds the second position following Asia Pacific in terms of market share in the year 2019 by marking a market contribution of more than 24%, which is expected to reduce in the coming years. The North American region has always showed a constant growth in the urbanizations and quality of infrastructure that provides a better standard living. The need for economical prosperity has channelled the finances towards manufacturing of construction equipments, which shows an upward demand graph for years to come. The report published by Bonafide Research named 'North America Construction Equipment Market Outlook, 2025' throws light on how the North America market has been performing and what can be the expected out of this market in the considered forecasted period.
The North American region consists of United States, Canada, Mexico, Greenland, Guatemala, Dominican Republic, etc. The higher machine specification is concentrated only to certain major regions and not wholly spread. Even though the market is concentration is limited, it makes one of the most valuable markets in the world. Even though the North America is developed, the demand for large-scale earth moving equipments are high, which can be considered as the unique feature of this region. With wide range of uses, the manufacturers have developed different range in the construction machines over years to help their customers find exactly the right one needed to do the job efficiently. Moreover, with this the market is expected to remain growing with a CAGR of less than 5% over the forecasted year.
The North America construction industry is flourishing with numerous investments from the private and the public projects that are severely affected by the restrictions imposed due to the Covid-19 pandemic. The construction machinery market is less likely to be much affected and be stabilized soon after within a short time frame. The marketers in the region are hurdled by the factors such as the emergence of market for used equipments and the lack of trained heavy machinery operators. The manufacturers have launched training programs for the operators that allow the contactors or the construction companies to get their employees trained for the position.