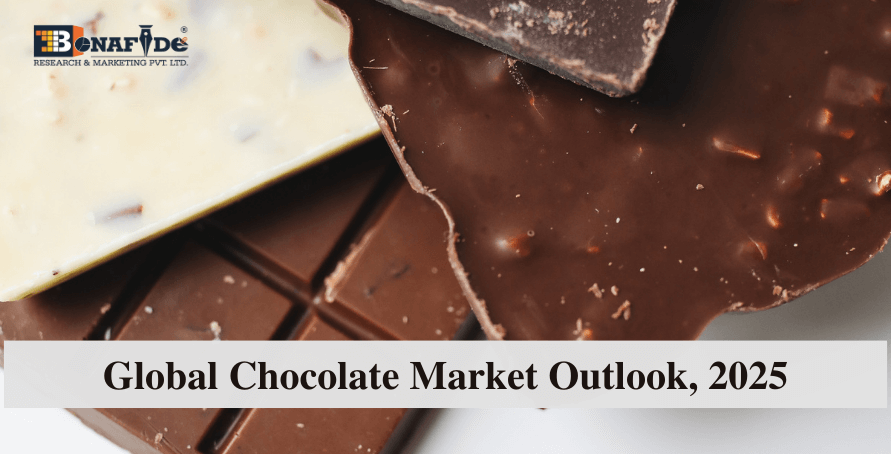 Chocolate consumption has changed a lot in the last couple of year, a food item which was adapted for just casual consumption is now into the list of consumers health food segment. It has many proven health benefits on the mind & body. It releases dopamine a feel-good neurotransmitter, reduces stress, and improves memory. It is observed that around 3 billion tons of cocoa beans are being consumed globally every year. As the chocolates are now available in healthier organic options, opportunities for manufactures have increased. The manufacturers have started focusing on adding natural sweeteners such as Stevie & coconut sugars. These developments have been successful in attracting the niche customer segment in the chocolate market, which are health conscious.



According to the report "Global Chocolate Market By Value, By Segment (Milk Chocolate, Dark Chocolate, White Chocolate), By Region (North America, Europe, South America, Asia-Pacific, Middle-East & AfricaBy Application (Everyday, Premium, Gourmet, Seasonal), Overview, 2020-2025" published by Bonafide Research, the regions of North America, Europe & Asia-Pacific have the highest contribution in the growth of the global chocolate market. Apart from these well-established markets Middle-East & African region that is at the nascent stage have shown the fastest growth with an expectation to grow at above 10% CAGR by 2025.



The chocolate market globally has been dominated by milk chocolate which is easily available, low in price value, and can be consumed by the people of any age group. Contradicting to which, the consumer's preference has now shifted towards chocolates having higher cocoa concentration. This growing adaption of chocolates enriched with nutrients will enable the dark chocolate segment to flourish with a CAGR of above 8% till 2025.



The technological advancement has given birth to a new market space for the marketers to experiment. Companies like Hershey, Nestl?, Mars Inc., and Mondelez International started to experiment with 3D printed chocolate for the last few years that brings innovation and creativeness in the chocolate industry. The premium segment of the chocolates in recent years has been highly benefitted with this adaption. The perception about chocolates has changed from just an ordinary dessert from a premium gifting option, which brought in the need for customization and attractive packing. Box chocolates are now a developing trend in the chocolate market in the last couple of years.



Marketers have developed strong reliable distribution networks on different channels online and offline, which allows them to make their products available to the customers. They also tend to spend a good fortune of money on advertising & promotional activities that ensure a quick recalling to the customers while an impulsive buying of chocolate. Eye-catchy packing, ease availability, and pocket-friendly prices are a few of the important factors that are to drive the chocolate market globally in the coming years.