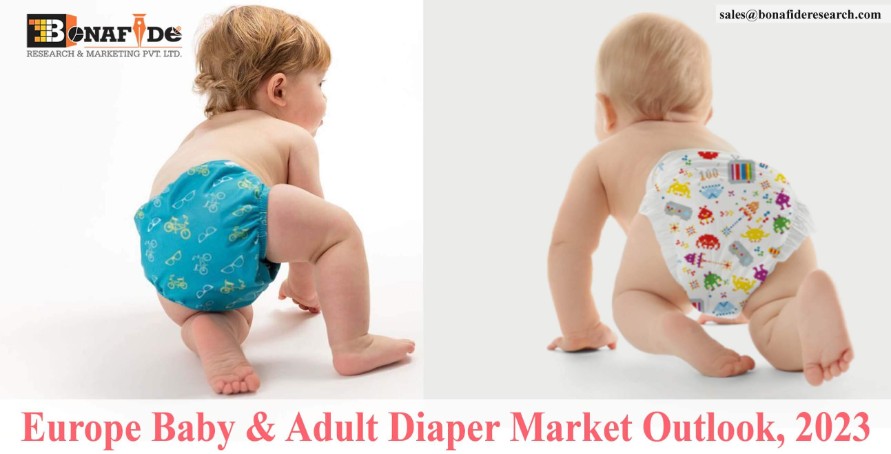 Today, very nearly 20% of individuals in the EU are aged 65 or more old. This number is relentlessly crawling up, in any case, and by the year 2080 it's anticipated to increase almost 30%. Europe's ageing population is a long-term trend that started quite a few years back, as life expectancy has increased and birth rates have begun to decay. Infertility is also becoming a public health issue in Europe. Declining birth rates over the past 50 years mean that Europe is only producing 1.6 children per woman which is not satisfactory to compete on the global stage against increasing populations. It could have serious consequences for the sustainability of the economy. It could have severe effect on European economy though adult diaper maker will enjoy increased market and in turn increased revenue.

Today's incontinence sufferer isn't just the elderly person in an adult care facility. Diabetes, pregnancy, childbirth, menopause and prostate conditions are among just some of the factors that contribute to incontinence problems among millions of women and men across the globe. According to report on 'Europe Baby & Adult Diaper Market Outlook, ' published by Bonafide Research, Europe is going to contribute around 24% in the overall adult diaper market of World due to ageing population. In the total diaper market of Europe, Adult diaper contribute more than 20% which is more than any other regions where adult diapers contribute below 20%. Across the European continent, countries do not want to have enough children to keep their population size constant over time. In addition to that, Adult diapers are booming in European market as Europe is aging as nearly one fifth of the total population is over 65 years old. This is due to low death-rates. In the many European countries, numerous diaper producers chose to move investment on the new or emerging category, encouraging cut of the baby diaper. Thus, adult diaper market in Europe is going to increase its footprints very fast by growing more than 6% from 2018 to 2023.

Greying population may have impact on the economy of European countries like Rising? dependency?ratio, Labour?shortages, Impact?on?productivity?growth?and competitiveness of Europe economy in the global system; the poor investment returns in many countries will cause a shortfall in savings and financial wealth, squeezing the amount of capital needed to fuel growth. In addition to that, as Europe ages, the costs of health care and pensions will increase dramatically while tax revenues decrease. The savings rate will decrease too, since retirees have little incentive to save, which means investment will lessen, potentially slowing the economy further. All these will worsen the European economy on the other hand adult diaper makers are benefitting from more adult diaper sale.

Companies in the European countries are now diversifying to produce enough adult diapers for the increasingly elderly population. They are expanding their portfolio to adult diaper to take booming opportunities in it. SCA, a global leader in the adult diaper market, is wishing education will help consumers find the right products to manage their incontinence issues. SCA also offers support though its digital TENA web platforms with loyalty/engagement programs, which offer guidance to people using incontinence products in multiple languages. Kimberly-Clark with its two brands 'Depend' and 'Poise', is also leader in the betting on partnerships with celebrities and other well-known faces to help bring awareness to incontinence issues and solutions.

Thus, Adult incontinence is the rapidly growing segment within the world hygiene market. Not exclusively aging population growing at high rates on a global scale is the reason, but demographics' willingness to use adult incontinence products is also reason for adult diaper growth. There is increased awareness and social acceptance for a variety of health issues, which is changing the landscape of the adult diaper industry.